Meet. Dr. Paul van Berkel
Finding Inspiration After Injury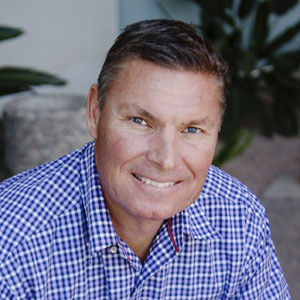 When Dr. Paul was in high school, he suffered an injury that led him to discover chiropractic care from a neighbor, who was a chiropractor himself. After receiving adjustments, Dr. Paul was astounded by the relief and healing he felt. When he learned the philosophy behind chiropractic are and how it differed from traditional medicine, Dr. Paul felt that this was the profession for him. His neighbor served as a mentor for him, and Dr. Paul went on to attend the renowned Palmer College of Chiropractic after earning his Bachelor Degree.
Dr. Paul has attained several post-graduate specialty certifications in spinal trauma (C.C.S.T.) and Cox Flexion Distraction. These specialty certifications have broadened his knowledge in treatment of traumatic spinal injuries (sports or motor vehicle related) as well as treatment of low back disc bulges and herniations.

Traditional Chiropractic for the Modern World
For more than 20 years, Dr. Paul has been a proponent of manual adjustment techniques over instrument use. The word chiropractic is derived from the Greek language where "chiro" means "by hand". Dr. van Berkel still relies on the most powerful tool in chiropractic, the manual spinal adjustment.
To complement our chiropractic care, Dr. van Berkel is licensed to practice physiotherapy and has muscle stimulation, ultrasound, and interferential therapy available when clinically called upon.
To further complement our spinal care, we continually educate our patients on other natural means of attaining and maintaining wellness. These means emphasize lifestyle choices and modifications through dietary education and awareness, nutritional supplementation, exercise and stress management.
Outside of the Practice
When Dr. Paul isn't helping patients restore their health in the practice, he enjoys spending time with his family and two children, whom he describes as the most important part of his life. The family loves exploring the outdoors together, making regular trips and vacations a priority for quality time. Both children play competitive soccer, and his support and involvement in this sport gives him great joy! Dr. Paul hopes to serve as a healthy role model for his children and teach them the importance of balance in life.
Get to know Dr. Paul by contacting our practice today to schedule your first appointment. We look forward to meeting you!
---
Arcadia Chiropractor Dr. Paul van Berkel
Agave Chiropractic | (602) 956-8736