Meet the Team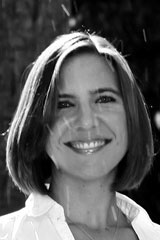 Caite Craddock, LMT
Caite has been practicing massage since January 2008, after graduating from Arizona School of Massage Therapy. After gaining experience in clinical and spa settings as well as sports massage, Caite opened her own business, A Matter of Muscles, LLC in 2014. She specializes in Swedish, Deep Tissue, Trigger Point Therapy, Myofascial Release, Injury protocols, Structural Integration, Cranial Sacral Therapy, Reflexology and various stretch techniques, all of which are incorporated into each massage on an "as needed" basis.
Please visit www.matterofmuscles.com for more information.
---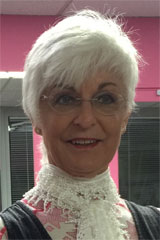 Barbara Marchbanks, B.S.
Barbara Marchbanks has been in the fitness business since 1974 when she began working for an all women's fitness studio in Phoenix. In 1978 she opened the first Aerobic Dance Studio in Phoenix, Aerobics by Barbara. This business grew and flourished and in 1989 she decided to return to ASU where she attained Bachelor of Sciences degrees in both Psychology and Exercise Science and graduated Summa Cum Laude in 1995. All the while maintaining her fitness business.
At this time, Barbara made a big decision and closed the Aerobics Studio and went to work as the Aerobics Coordinator for The Phoenician Resort in Scottsdale, AZ. She later became the Fitness Supervisor and continued there until 2008 when she decided to go out on her own again and opened Pilates by Barbara.
Barbara is a Certified Stott Pilates instructor certified at all levels of training and also a Personal Trainer certified at The Cooper Institute in Dallas, TX.
Barbara is single and has lived in this area since 1961 when her family moved to Arizona from Kansas.
---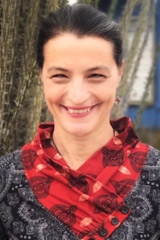 Margie Conley, L.Ac.
Margie Conley is an Arizona Licensed Acupuncturist and Chinese Herbalist. She graduated from Han University of Traditional Medicine in Tucson, AZ, where she earned her Master Degrees in Acupuncture and Chinese Herbal Medicine (MAOM). Margie is a Certified Diplomate of the NCCAOM.
Margie uses a distal needling technique and excels in the Balance Method. She combines her Acupuncture treatments with Chinese Herbs and topicals to alleviate her patients' pain and promote good health. In addition, Margie provides for her patients the education and tools to help them manage their pain and discomfort between appointments.
Margie spent the last three years practicing Acupuncture in the Upper Peninsula of Michigan and Northern Wisconsin. She's excited to be back in Arizona and looks forward to treating Veterans, athletes, and others with pain related issues. Margie enjoys cooking, hiking, and spending time with her husband and son.
---
Agave Chiropractic | (602) 956-8736